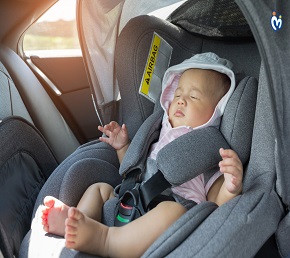 6 Comments
12.Dec.2022
The mother of a baby is the busiest person on earth, and these baby care tips are designed to put a little order and routine back into your day-to-day routine. In no time at all, these baby care tips will become second nature for you and your baby helping you to get back to a somewhat normal life.
Breastfeeding Baby Care
There is, has and always will be a lot of controversy on breastfeeding depending on where you live in the world. In some countries it is the norm and most people would not bat an eyelid if they saw a mother sit down in a restaurant and start to breastfeed her baby.
In other countries such as the UK and the US, surprisingly and quite sadly, breastfeeding is frowned upon by many. I personally breastfed both my children and though I made a point of being discreet, I valued my right to feed my child where, when and how I chose to.
Then consider the other positives of breastfeeding to baby care. Milk is on tap, ready to go at the right temperature whatever the time of day and if baby emptied one bottle or boob, there was another ready and waiting to go. I did co-sleeping with my second baby as I was concerned about waking the house up in the middle of the night for feeds which worked out well for all as most times throughout the night.
She would latch on herself and feed without me being barely aware. Baby care does not really get any easier than that.
Bottle Feeding Baby Care
If you are bottle-feeding your baby then make sure that the bottles are well sterilized and clean. There are many makes of bottle sterilizers that are available.
There are some that you can put in the microwave and some that will continually sterilize throughout the day so that you always have clean bottles and teats available to go when you need them. Also consider your formula well.
Check the ingredients and look for those that have the friendly bacteria for the gut. Make sure that you buy the formula appropriate for your baby's age. To rich and it may cause constipation, too thin and lacking in vitamins etc. Your baby may not gain weight as they should.
Baby Sleeping Baby Care
With your first child, you will have probably read numerous books about how to put your baby to bed and have bought a moses basket, then a cot or cot bed.
Come your subsequent children, you then realize though nice to have, the most important thing is whether your baby is comfortable, safe and warm or cool enough. My first child went into his own cot bed when he was 3 weeks old as we couldn't stand anymore of his warthog snoring. He was also in a baby sleeping bag.
Our daughter slept with me in our bed until she slept through most of the night before moving to her own bed. Especially as I was breast feeding both, I made sure that I didn't drink a lot (the odd glass of wine at a weekend is fine), I don't do drugs, they weren't too hot or cold and the room was well ventilated.
Use your common sense here regarding baby care and use and do what's best for you.
Clothing Baby Care
Summer clothes should be light cotton ones. When baby is taken out, make sure that his head does not get the direct sun. Make the most of parasols or stroller sun covers. The covers in particular also help against wasps.
An important baby care tip to remember for all - sun cream is essential even if your baby is dark skinned. My children are mixed race and even with factor 50, they still tan. In winter, there may be sweaters, trousers and other woolens.
Just bear in mind that if they are in nappies or diapers still, you need quick and easy access to change them especially when you are out and about.
Some changing facilities are tiny or cramped and you don't really want to spend more time there than you should. Remember a change of clothes too.
The most important baby care tip of all
The parents should find enough time to spend quality with the baby but also together and by themselves. Find time for baby time, couple time and me time.
//console.log(heartArr);